The Viano-Class is ideal for small groups up to 6 people. The buss is equipped with luxurious leather seats and sliding rear doors on either side for ease of entry and exit. The larger version provides adequate space for luggage.
Our experienced and multilingual drivers are pleased to assist with luggage, as well as airport or hotel check-in.
Upon request, the vehicle can be stocked with cooled beverages.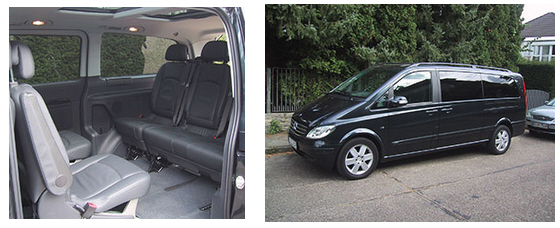 During large-scale events, Berlin Bus Service recommends the use of our experienced dispatchers.
No obligation, free quotes can be provided upon request.